Clay masks have taken the beauty world by storm, and for good reason too: they're extremely beneficial for the skin, curing a slew of problems from oily skin, to acne prone skin, and almost everything in between! The benefits of clay masks are truly innumerable, and when used on a regular basis (2-3 times a week) can completely transform your skin from dull and oily to bright and perfect!
The Benefits of Clay Masks Explained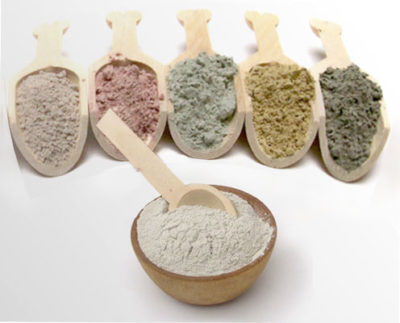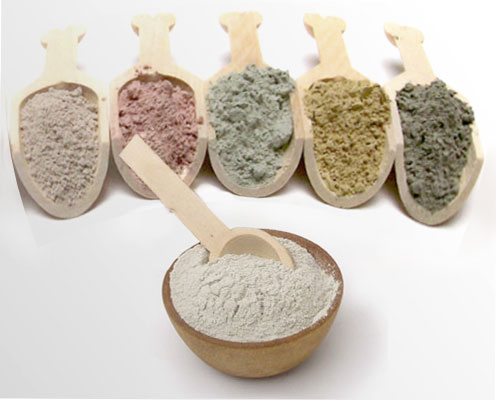 There are 5 common types of clay masks and each type of clay does something completely different. To know more about the different types, check out the 5 types of clay masks!
Types of Clay Masks
Great for oily and acne prone skin.
Fuller's Earth Clay:
Great for skin discoloration, oily skin, scars, and dark spots.
Kaolin Clay:
Perfect for those with sensitive skin, as well as oily and acne prone.
French Green Clay:
Helps reduce the appearance of wrinkles and fine lines.
Rhassoul Clay:
Great for dry and sensitive skin.
Benefits of Clay Masks
Deep cleansing
Draws out toxins and impurities
Prevents acne
Gets rid of excess oil
Removes deep dirt
Exfoliating
Prevents wrinkles and fine lines
Improves cystic acne
Hydrates
Balances skin's pH
Improves the look of scars
Gets rid of dark spots, sun spots, and age spots
How to Make a Clay Mask:
To make a clay mask, simply mix equal parts clay with equal parts water OR apple cider vinegar. Apple cider vinegar is suited for those with oily/acne prone skin, while water will work better for those with dry/sensitive skin.
Mix the two together until a smooth paste form and apply to cleansed skin. Leave on for 10-15 minutes or until the mask has dried. It may feel tight on the skin, but that's normal! Remove using a wet, soft washcloth and rinse off any residue. Pat dry and follow up with a moisturizer.
Please note that skin may be red afterwards, but it should subside after 10-20 minutes.
See below some of our fave clay mask recipes!
Bubbly Clay Mask For Oily & Acne Prone Skin
Like this post? Share and Pin 🙂