Love making your own cosmetics? These 10 DIY makeup recipes are easy and fun to make, and best of all, most of them contain all natural ingredients! If you like making your own products, this post is for you!
Making your own natural makeup ensures that you're not putting any harsh chemicals, preservatives, artificial dyes and fragrances onto your skin. These homemade natural DIY makeup recipes will also ensure that you'll be saving money, so it's definitely a win-win!
Be a natural beauty when wearing makeup by using these DIY makeup tutorials! These aren't just beauty hacks, but they're life hacks and we swear by them!
DIY Makeup Recipes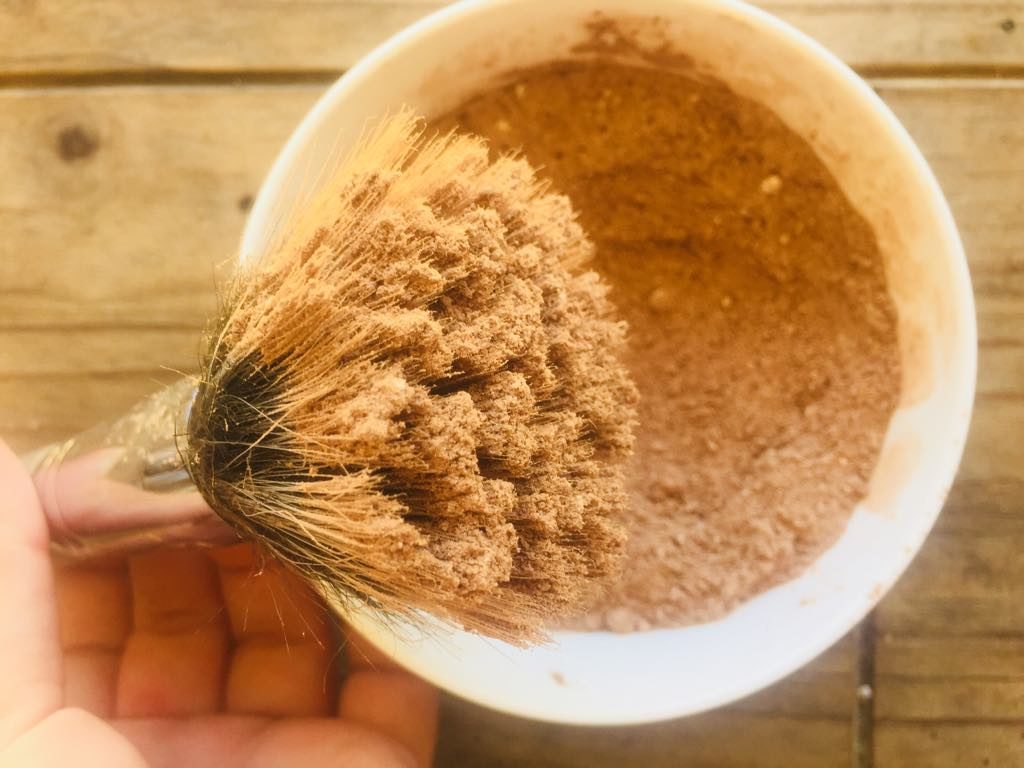 This all natural powder foundation only requires 4 natural ingredients and will leave skin silky soft and flawless!
1/4 cup arrowroot powder
4 tbsp cocoa powder
2 tbsp bentonite clay
10-20 drops of your favorite essential oil such as lavender or tea tree oil (great for oily/acne prone skin)
Mix all ingredients together until well combined. If you feel that the foundation is too light, add a little bit more cocoa powder. If it's too dark, add more arrowroot powder!
Get a sunkissed glow with this DIY bronzer recipe made out of natural ingredients like cocoa powder and nutmeg!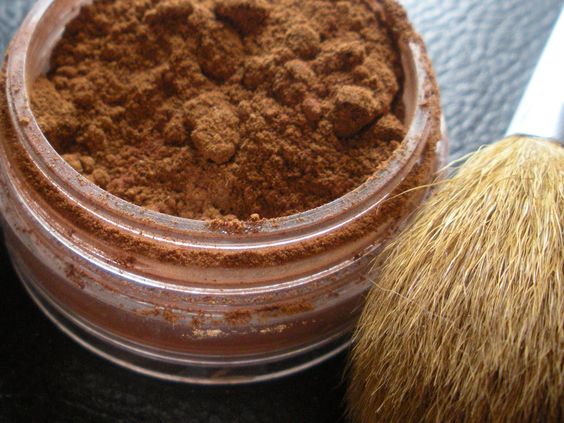 1 tbsp cinnamon powder
1 tsp cocoa powder
1 tsp nutmeg powder
2 tsp arrowroot powder or cornstarch
15 drops lavender or rosemary essential oil
Mix all ingredients together and adjust them for the right skin tone. If you need a lighter shade, add more arrowroot powder. If you need a darker shade, add more cocoa powder!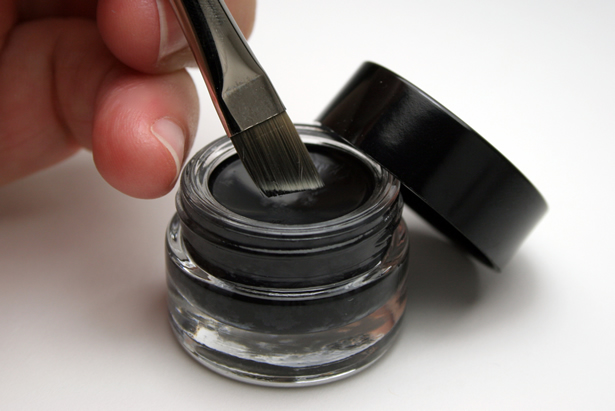 This simple homemade eyeliner is easy to make and works just as well as commercial eyeliners (but for a fraction of the price!).
2 tsp coconut oil
4 tsp aloe vera gel
1-2 capsules activated charcoal powder OR 1/2 tsp cocoa powder (for brown hues)
Mix all ingredients until well blended. Store in a clean, airtight jar and dip an eyeliner brush into the mixture when ready to use! BONUS: aloe vera gel and coconut oil helps encourage hair growth, which means longer, fuller lashes!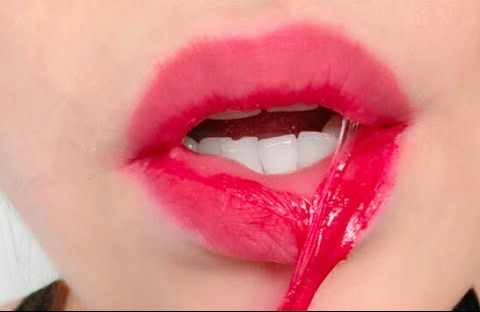 Although this recipe is not 100% natural, it is SO much fun to make, it'll be your new girls night in staple! Also super fun to do with kids, this peel off lip stain goes onto the lips and peels off to reveal a beautiful stain!
Elmer's School Glue (non toxic)
food coloring
Fill a clean container with the school glue (you don't need a lot, just a teaspoon should be more than enough for one application!).
Now, add in (one drop at a time) some food coloring. The color choice is completely up to you. The more you add, the darker the color will be, and the less you add, the lighter the color! Mix the glue with the food coloring really well until you've achieve the color you want!
Dip a clean lip brush into the mixture and apply to your lips, just like you would any lipstick. Wait 2-3 minutes for it to dry and slowly peel off.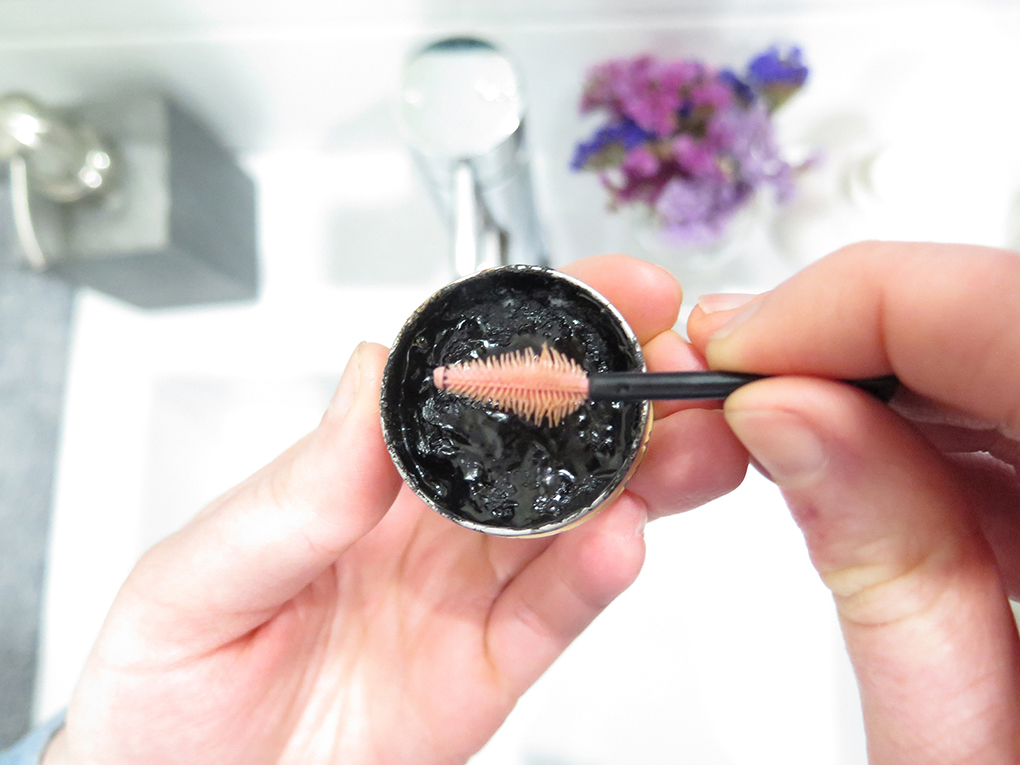 This all natural DIY makeup recipe is a homemade mascara that is super fun and easy to make, and will result in long, thick lashes!
1/8 cup + 2 tsp natural beeswax pellets (you can get these online, such as on Amazon)
1/8 cup coconut oil
1/8 cup shea butter
7 capsules activated charcoal
1 tsp aloe vera juice
2 tsp volcanic clay
2 drops lavender essential oil
On low heat, melt the beeswax, coconut oil, and shea butter.Once melted, remove from heat and quickly add the rest of the ingredients. You want to do this quickly before the ingredients start to harden again.
Transfer your new DIY mascara into a clean, airtight tin or jar.Dip and roll your mascara wand into your new mascara and apply as you would any regular mascara!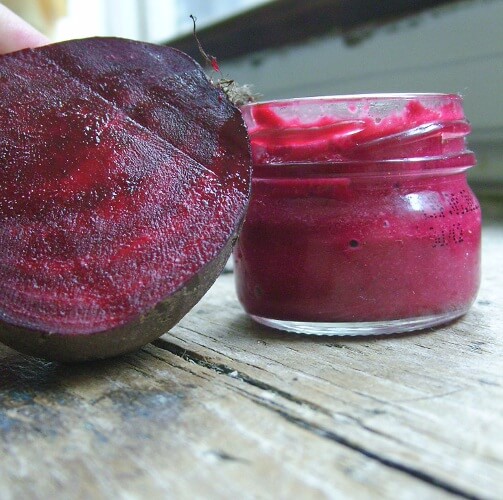 This all natural, beet powder lip gloss and cheek stain will give your lips and cheeks a beautiful, pinkish tint!
Cut up a small piece of beetroot and run it through a juicer. If you don't have a juicer, boil the beetroot until it becomes soft and squeeze to get the juice out. Mix the beetroot juice with a few drops of coconut oil and pour into a (clean) lip gloss container. Use on your lips or cheeks for the ultimate stain that will last all day!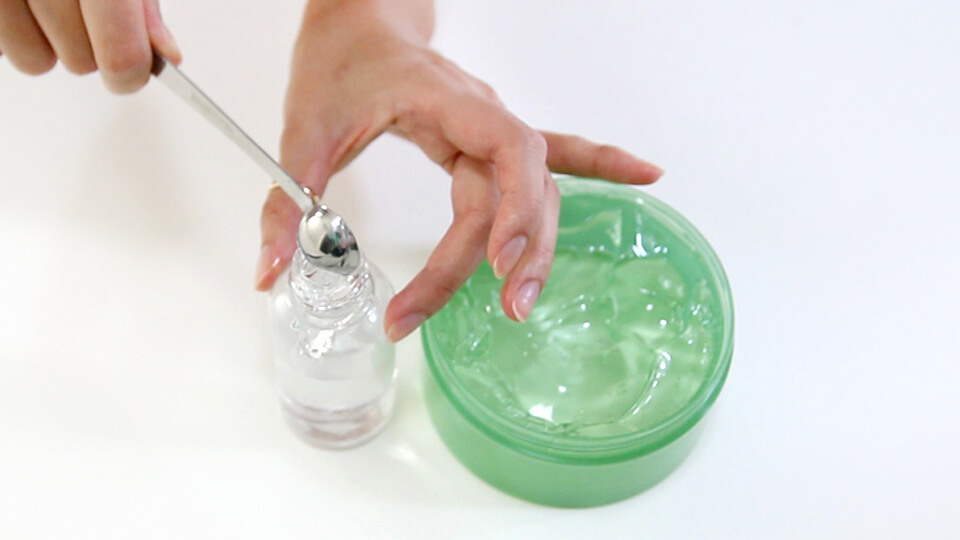 Get your makeup to stay on ALL day this with all natural, easy to make DIY makeup setting spray!
1 tbsp aloe vera gel
1 tbsp witch hazel
5 drops lavender essential oil
2 1/2 tbsp distilled water
spray bottle
In a small bowl, mix all ingredients together until blended well. Using a small funnel, pour your mixture into a spray bottle. Spray directly onto skin after applying makeup!
#8. Homemade Primer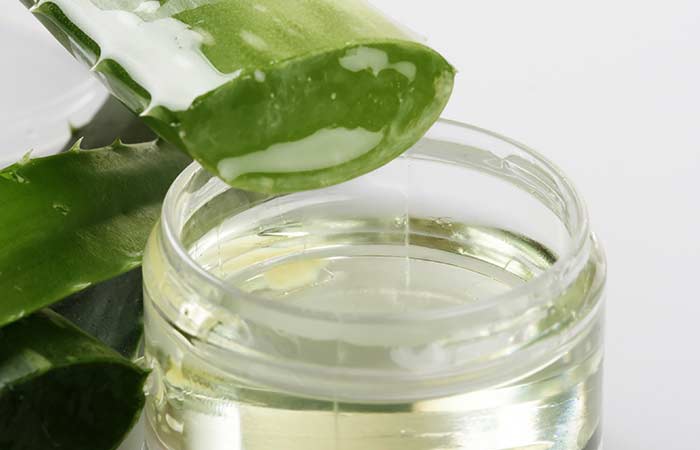 Prime your skin for concealer and foundation with this all natural, DIY makeup primer!
3 tbsp water
1 tbsp aloe vera gel
2 drops almond oil
In a small bowl, mix all ingredients together until they form a smooth gel. Apply to cleansed face and neck, and wait a minute until primer dries before applying foundation or concealer.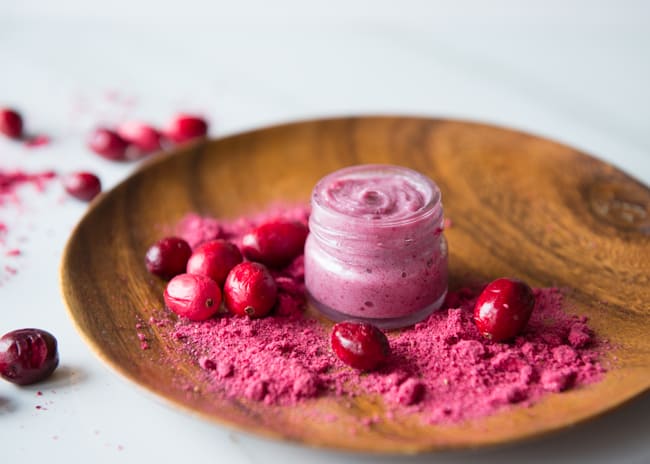 This all natural, cranberry lip gloss and stain can be used on the lips and cheeks!
2 tbsp coconut oil
1-2 tsp shea butter
1/2 tsp beeswax pellets – optional. The beeswax will give the gloss/stain a firmer texture and will melt more easily into the skin.
1 tbsp cranberry powder
1/2 tsp beetroot powder
Melt the coconut oil in a small saucepan. Add the cranberry and beetroot powders and stir well.
Remove from heat and let stand for 30-60 minutes so that the coconut oil gets infused with the powders.
If you're using beeswax, heat the coconut oil mixture again, and add in the beeswax. Allow to melt completely before removing from heat.
Let cool for a little bit.
Strain the warm oil using a cheesecloth that is placed over a fine mesh sieve.
Press gently to extract as much of the oil as possible.
Stir in the shea butter until completely melted and let cool.
Once solidified, beat the mixture with a spoon or a hand mixer to get it nice and creamy.
Scoop into a clean, airtight jar or container.
Will keep for several months.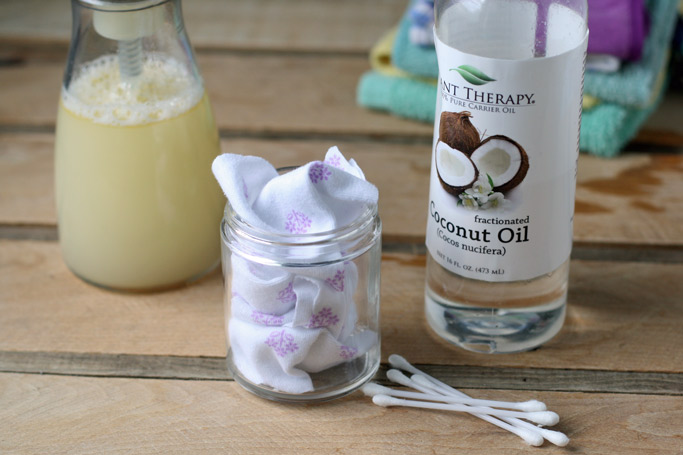 Remove all of the above makeup with this all natural, DIY makeup remover!
2 tbsp witch hazel
2 tbsp oil of your choice (jojoba, almond, etc…)
2 tbsp filtered water
1 tsp castor oil
1 tsp almond oil
1 tsp liquid coconut oil
1-2 capsules vitamin E OR 1/2 tsp liquid vitamin E
Mix all of the ingredients together and store in a clean, airtight jar or container. Use as you would any other makeup remover!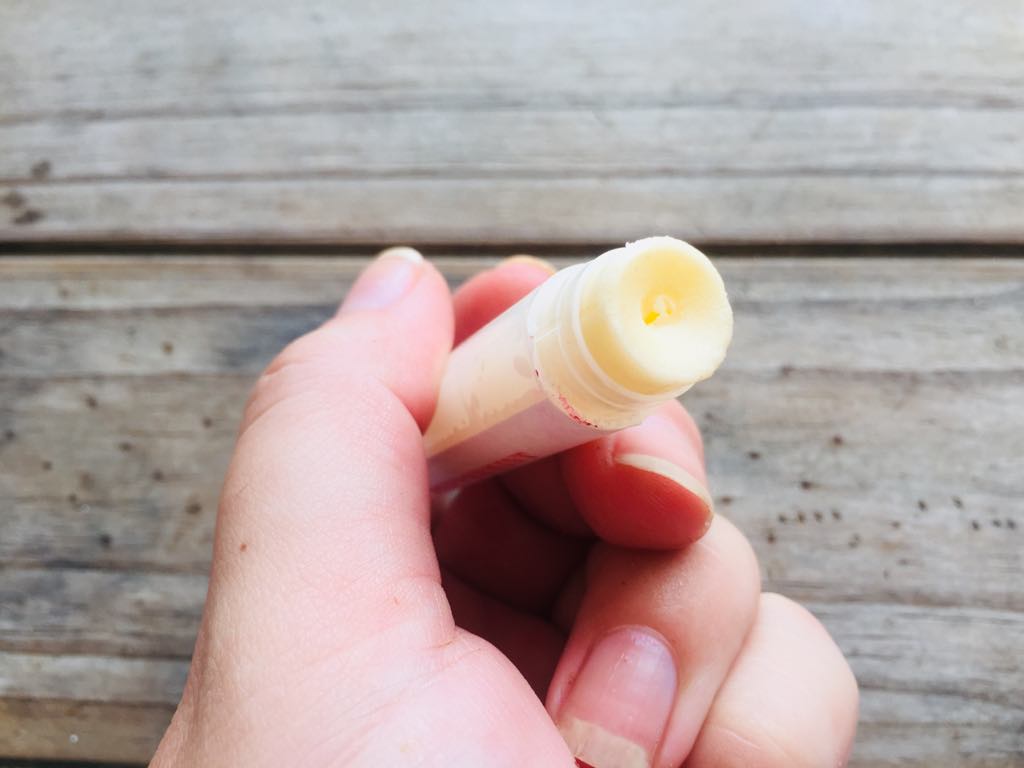 This is an all natural and moisturizing DIY lip balm recipe that will cure dry, chapped lips in a pinch!
1 teaspoon grated beeswax
1 teaspoon shea butter
1 teaspoon coconut oil (or other carrier oil that you prefer)
½ teaspoon honey
3 drops of essential oil (such as lavender or vanilla)
In a glass bowl combined the grated beeswax, shea butter, and coconut oil. In a double boiler method, stir the ingredients until completely melted. Once melted, remove from heat and stir in honey and essential oils. Transfer the mixture to a container or an empty lip balm stick and allow to cool in the refrigerator about about half an hour!
Make one or make all of these DIY makeup recipes and see the difference between commercial makeup and natural makeup! In the end, your skin and your wallet will thank you!
Like this post? Share, Pin, and Comment Below 🙂