Pore strips can cost a pretty penny, but making your own definitely WON'T break the bank! With just a few simple ingredients found at home (which you probably already have), you can make your own DIY pore strips in a pinch! Made with simple ingredients such as milk and unflavored gelatin, these DIY nose strips recipes will leave your nose, chin, and whatever else part of your face you want, blackhead and whitehead free, and super smooth! Let's get to it!
Make your own homemade pore strips by following this simple tutorial and never have to buy pore strips again! Great for problem areas and also dirt, debris, and blackhead removal, these homemade pore strips will quickly become a favorite beauty staple you won't be able to live without!
Today we'll be showing you 4 different ways to make homemade pore strips! The first involves milk and gelatin, the second method involves using egg whites, the third uses sugar and honey, and the last a combination of baking soda. These are all great DIY blackhead removal methods that are perfect for clogged pores and whiteheads as well.
4 DIY Pore Strips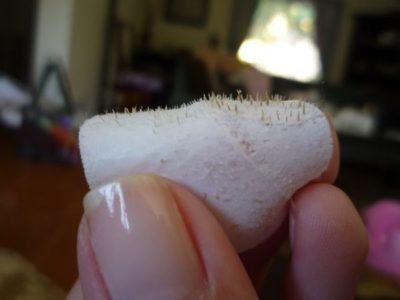 #1. Gelatin Pore Strips:
As with any homemade beauty recipe, please test it out on your arm before trying, just to make sure that your skin won't have an adverse reaction!
Ingredients:
1 tbsp unflavored gelatin powder (such as Knoxx)
1 tbsp milk
Directions: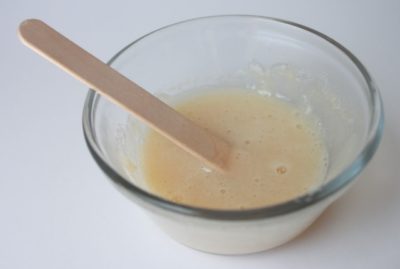 In a small, microwavable bowl, dissolve the gelatin within the milk. Do this in 5 second increments only to make sure that the solution isn't too hot! Stir in between.
Once the gelatin has dissolved, wait a few seconds for the mixture to cool down.
Once cool enough to apply to the face (test it out on the back of your hand first!), use a flat makeup brush to apply to solution to your nose (or anywhere else you may want to purge blackheads!).
Leave on for 10 to 15 minutes or until the solution has hardened.
Gently and slowly peel off.
Rinse off any residue and pat dry.
Use once or twice a week to get rid of blackheads, whiteheads, and excess oil.
#2. Egg White Pore Strips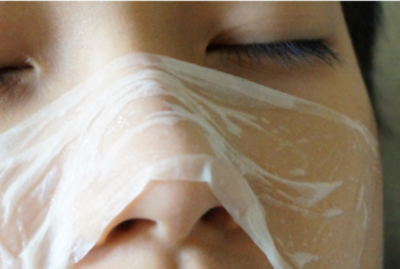 Image Courtesy Of Womensok.com
This recipe for egg white pore strips is easy to replicate, doesn't require complicated ingredients and really works!
Ingredients:
1 egg white
1 toilet paper square
Directions:
In a small bowl, whip the egg white until nice a frothy.
Make sure you remove all traces of makeup before applying a thin layer of egg white to the nose or wherever else you'd like to extract blackheads from.
Now press a small piece of single ply toilet paper on top of the egg white.
Go ahead and apply a second layer of egg white on top of the tissue, and top that off with another single ply tissue.
Allow to harden for about 30 minutes and gently and slowly peel off.
Wash your face and rinse off any leftover residue and pat dry.
#3. Sugar and Honey Strips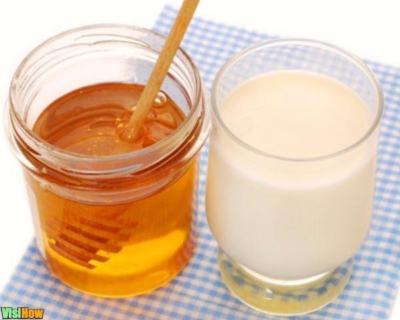 This method is easy enough to make, but requires a few more ingredients than the two previous pore strip recipes.
Ingredients:
3 tbsp white sugar
2 tbsp honey
juice of 1 lemon
2-3 drops glycerin
Directions:
In a saucepan on low heat, combine the sugar, honey, and the juice of one lemon until the mixture becomes liquid.
Remove from heat, and add in 2-3 drops of glycerin. Stir well.
Use a clean makeup brush to apply the mixture to the nose, chin, or forehead.
Allow to hard for about 20 minutes and gently and slowly peel off.
The honey and glycerin work together to successfully remove dirt, debris, and blackheads.
#4. Baking Soda Strips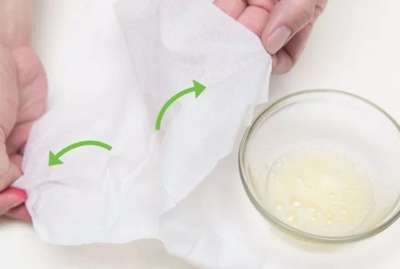 A cheap and easy method for making homemade pore strips that only requires two ingredients: baking soda and water!
Ingredients:
1/2 tsp baking soda
1/2 cup lukewarm water
paper towel
Directions:
In a medium sized bowl, mix baking soda with lukewarm water.
Fold a one ply sheet of paper towel in half and dip it into the mixture.
Squeeze out all of the excess water and apply firmly to the nose, chin, or forehead.
Leave onto the skin for at least 10-15 minutes or until hardened and peel off.
Wash off any excess residue and pat dry.
Loved by beauty blogger all over the web, these DIY pore strips are so much cheaper than store bought pore strips and they will work just as well!
Looking for more blackhead removal masks? Check these out!
3 Homemade Blackhead Eliminating Treatments
Homemade Blackhead Eraser
DIY Blackhead and Facial Hair Remover
Blackhead Peel Off Mask
How to Permanently Get Rid of Blackheads in 2 Easy Steps
Baking Soda for Blackheads
How to Scrub Away Blackheads
How to Use Hydrogen Peroxide to Get Rid of Blackheads
Blackhead & Whitehead Face Mask
How to Make a Peel off Mask at Home